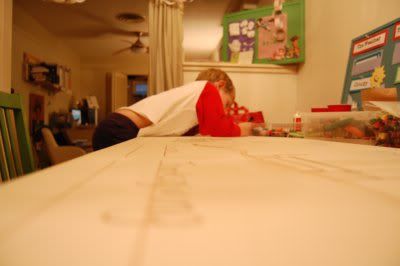 twas the night before thanksgiving,
and all through the house,
not a creature was stirring,
not even their dad...
for all their eyes were glued
to the tv so bright.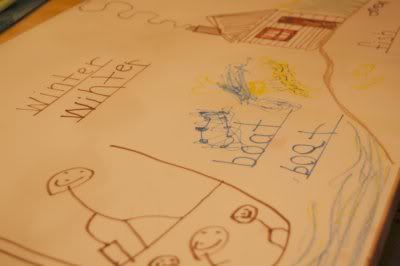 so, i took out my craft paper
and laid it out flat,
and drew is some basics
of thanksgiving facts
and then i called everyone over
and said, "this is it"...
"no everyone tell me the story
of thanksgiving,
and don't miss a detail..."
and before i knew it,
they were all in a tizzy,
to fill in the word clues
and draw dead fish.
so, i sat back and laughed
and knew this is could count
for our school today.
and while i watched my children
draw and play and learn,
and heard all their tiny voices
telling me their "thankful fors"...
i realized that my gratitude
flows over and all around,
at the blessing of freedom
and creativity that abound.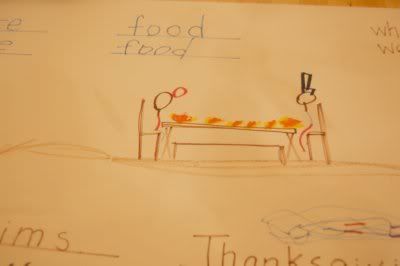 so, i hope i have enough strength
to keep this crazy life up,
because my children learn more,
when i plan enough stuff.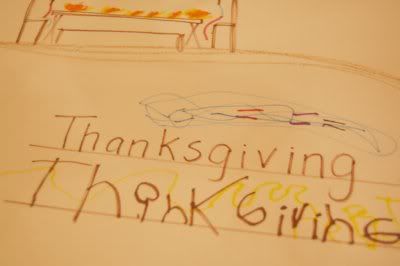 so, go out and try it,
and tell me what you think...
about thanksgiving blessings and how
they make your heart sing.
as for me and mine, this is all i have to say...
i love our books and our learning,
or brains so nimble and quick,
but most of all i love,
the savior and father,
and holy ghost so bright,
for leading us through this life
with such clarity and delight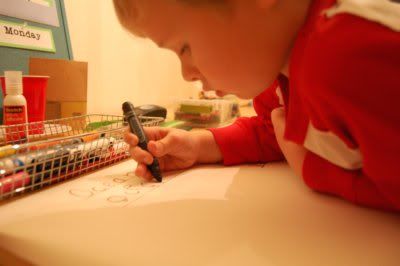 okay, i just wanted you to know
that i'm thankful for
homeschooling and family
and holidays.
now tell me what you did,
to celebrate...
hellofromhades.blogspot.com